The University of Mississippi
Graduate Student Council
Executive Board of Directors
Co-Directors of Academic & Professional Development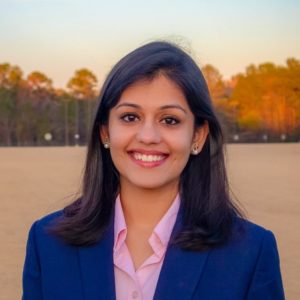 Kritika Gupta
Kritika Gupta is a TEDx Speaker, a Ph.D. Candidate, and a Graduate Instructor in the Department of Nutrition and Hospitality Management at the University of Mississippi. Her research interests are food security, public health, and program assessment and evaluation. She also works as a Statistics Consultant in the School of Applied Sciences. She also serves as the Graduate School Ambassador, Graduate Student Mental Health and Advisory Board member, and Green Fund Committee member at the University. Kritika was awarded the 2021 GSC Research Grant and her Ph.D. research project is also funded by the Achieving Equity Grant 2021. Kritika was awarded the CETL's Graduate Teaching Assistant Award 2021. Outside the University, Gupta serves as the Chair for the student division of the Society of Nutrition Education and Behavior. In the past, Kritika is also the recipient of the 2018 AcSIR-Kalam Fellowship and the 2016 Swami Vivekanand Youth Award. She is passionate about child nutrition, science communication, diversity and equity, and mental health.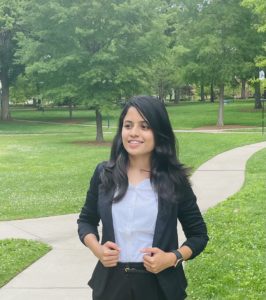 Preethi Lakkala
Preethi Lakkala is pursuing Master's in Pharmaceutics and Drug Delivery in
school of pharmacy. She is an international student from India, and this is her first
year in The University of Mississippi. She is a treasurer for American Association
of Pharmaceutical Scientists. During her tenure as a treasurer, she is successful in
organizing many conferences, workshops, and social events. Back in India, she had
a great volunteering experience. She is always committed to make a difference in
people's lives. She is aspiring to become a formulation development scientist and
make breakthroughs in her field.
Director of Student Affairs

Elizabeth Tettleton Mason
Elizabeth Tettleton Mason works at the University of Mississippi in the Office of the Vice Chancellor for Research and Sponsored Programs as the executive assistant to Dr. Josh Gladden, Vice Chancellor. She is a part-time MBA student who will graduate in May 2022, and served in 2020-2021 as the MBA Vice President of Social Events. Elizabeth is active in the Oxford community and enjoys giving back with her time and talents to several organizations, including: co-founder and Director of The Oxford Comma Creative Writing Workshop, Vice President of University Dames, Director of External Affairs on UM Graduate Student Council, UM Staff Council member, Mississippi Writer's Guild Advisory Board and Chapter President, serving on UM Chancellor's Standing Committees, and serving as the UM Division of Research and Sponsored Program's Diversity Liaison. Elizabeth was recently elected Oxford's Top 20 Under 40!
Elizabeth has a passion for uniting people with causes and activities that inspire them, and enjoys planning and executing events that facilitate that experience. Elizabeth was married March 20, 2021 to Scott A. Mason, who also works on campus and is pursuing a Doctorate of Philosophy in Higher Education.
Director of Communications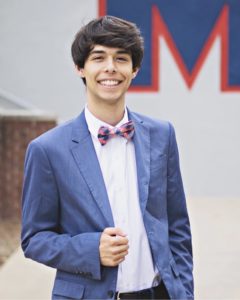 Benjamin Salvador
From Naperville, IL. Salvador received his Bachelor of Social Work from the University of Mississippi in 2018. Salvador is now pursuing his Master of Arts in Higher Education/Student Personnel from the University of Mississippi. Salvador was selected as the Director of Student Affairs and Communications for the Graduate Student Council and also serves as the Graduate Assistant for Community Partnerships for the Center for Community Engagement.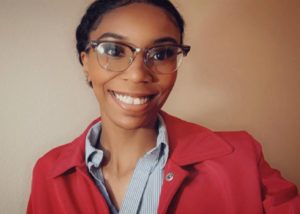 Jazmine Kelley
Jazmine is from Memphis, Tennessee. She received her B.S. in Biochemistry and Molecular Biology as well as her M.S. in Food Science, Nutrition, and Health Promotion from Mississippi State University in Starkville, Mississippi. While completing her degrees, she discovered her passion for rural health, student well-being, and health promotion in higher education. Therefore, she is pursuing a Doctorate of Education in Higher Education where she studies the impact of engagement strategies on historically marginalized groups. Jazmine is currently a Certified Health Education Specialist, Clinical Health Promotion and Wellness Coach, Certified Wellness Practitioner, and Certified Physical Trainer. She aspires to enhance the overall health and well-being of populations through the lens of community structures and health promotion practices. During her free time, Jazmine enjoys reading, journaling, and hanging out with her family and friends.